G-Technology comes from Western Digital, a company that produces storage products specifically for Macintosh, Creative Pro, Photography and Video production markets. Let's take a look at some of their best storage solution products!
3.5" G-Drive with Thunderbolt 7200rpm SATA III Drive
Built with speed in mind, the G Drive with Thunderbolt 3 is an ultra-fast, high performance storage device that features Thunderbolt 3 and USB 3.1 Gen 1 in an all aluminium build.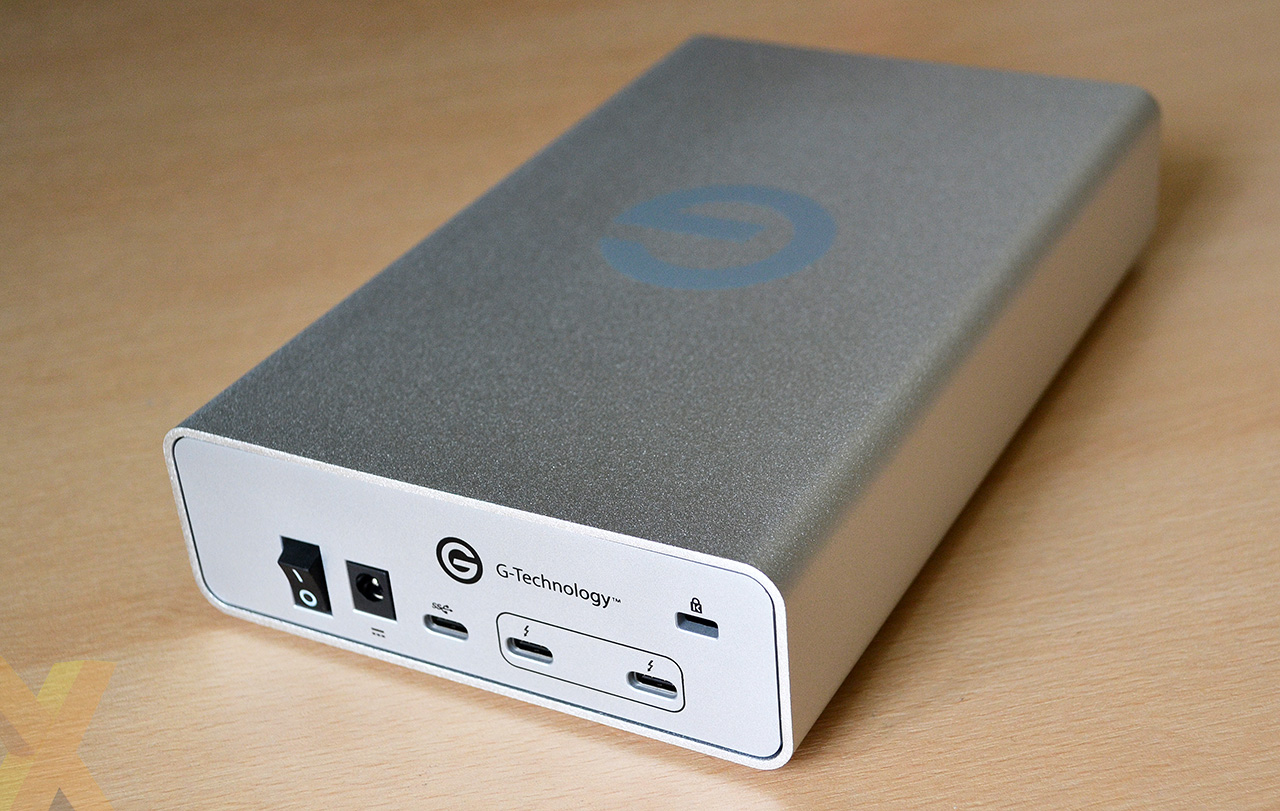 Looking for a way to store all your video, photo and audio files? Well, the G Drive with Thunderbolt 3 might just be the best storage solution for you! It has an enterprise-class, high-capacity 7200RPM hard drive with a plug and play on Mac and is easily reformatted for Windows. You can choose 4 different storage sizes: 4TB, 6TB, 10TB & 14TB. Not only that, you'll be able to daisy-chain up to 5 additional devices! If you're someone who needs to get work done ASAP, then you'll definitely appreciate the 250MB/s transfer speed on this G Drive! You also get not one but TWO Thunderbolt 3 ports and a USB-C port.
What are you waiting for? Buy it here!
G-Drive Mobile 4TB 5400RPM with USB 3.0
With the G Drive Mobile 4TB, you can experience speedy transfer rates of up to 130MB/s with an efficient plug & play USB 3.0 port for fast back ups of all your important data.
This hard drive includes both USB-C and USB-A cables to make it universally compatible with USB 3.0, USB-C and Thunderbolt 3 computers. With a sleek and sturdy aluminum design, the G Drive Mobile 4TB can complement your Mac computer easily. And fret not Windows users, this hard drive is completely Windows compatible as well!
The best part is that this G Drive has the name 'Mobile' in it for a reason! It is significantly thinner than some of the other hard drives in the G Tech collection, hence it's super portable and able to fit in your everyday bag! With a fantastic 4TB storage space, you can safely keep all your essential photos, videos and files into this handy gadget.
G-Drive Mobile Pro SSD Thunderbolt
Always find yourself dropping things? Don't worry...with the G Drive Mobile Pro SSD Thunderbolt 3, you'll be rest assured that all your data is safe and securely kept in this drive! It features a super durable, shock-resistant design that has a 3 metre drop protection & a 1000lb crush-proof rating. (You won't ever have to worry about losing your data if you drop your hard drive!)
So, that's cool! But what else? Well, the Mobile Pro allows you to edit multi-stream 8K footage at full frame rate and transfer as much as 1 TB of footage in 7 minutes or less. That's crazy fast!
Expect incredibly fast transfer rates of up to 2800MB/s, no more sitting around aimlessly just to wait for your footage to be backed up! With the latest Thunderbolt 3 port, you can enjoy a more powerful and versatile connection that allows you to plug into a compatible computer with instant storage expansion! You also won't need any external power for this!
Get the G Drive Mobile Pro SSD Thunderbolt now!
3.5" G-Raid Thunderbolt 2 with Removable Drives 20TB 7200RPM
This G-Raid Thunderbolt 2 with Removable Drives is an enterprise-class hard drive that has a dual-drive storage system with high performance. It is also a removable dual 7200RPM that features both Thunderbolt 2 and USB 3.0 connectivity! How are the transfer rates like? Well, with 480MB/s, you can enjoy ultra-fast data transfers for even the most demanding projects! The G Raid Thunderbolt 2 also supports multi-stream HD, 2K and compressed 4K video workflows. And if that's not enough for you, the G Raid also has storage space of up to 20TB!
Buy it here!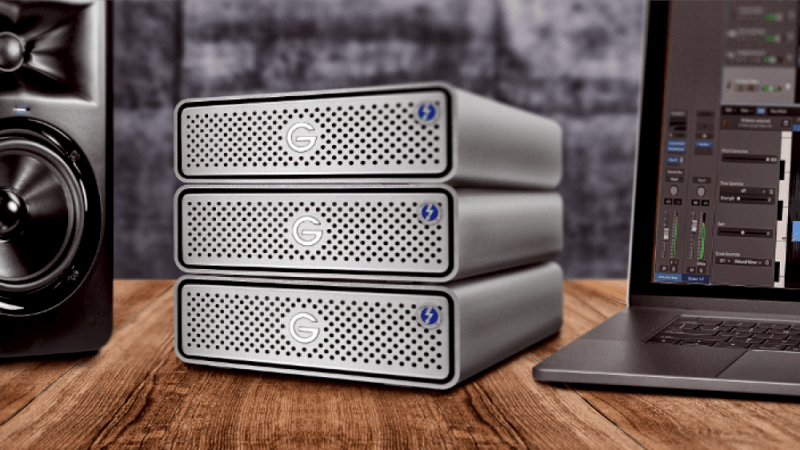 There are just so many different storage solutions from G-Tech, you'll definitely be able to find one that perfectly suits your needs! Browse our array of G-Tech storage devices here.